Zend Server ports management
Allows you to view and change all TCP/IP ports used by Zend Server. Access this menu by selecting Option 6 from the IBM i Configurations Menu.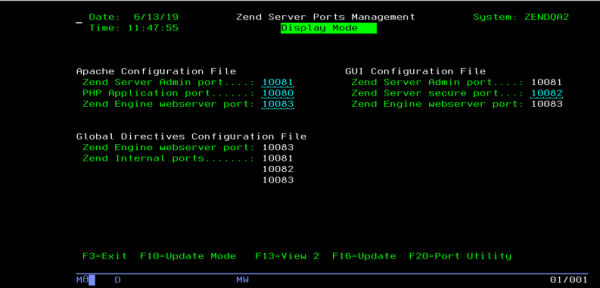 Press F13 to switch to view 2 and F14 to switch back to view 1: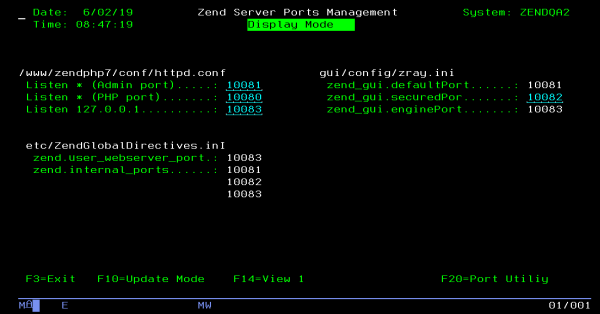 View 2 shows the configurations file where the displayed ports are defined.
Press F20 to check TCP/IP port availability: