Changing the Administration Console Password
Allows you to change your password for accessing the Zend Server<![CDATA[ ]]>UI. Access this menu by selecting Option 1 from the IBM i Configurations Menu.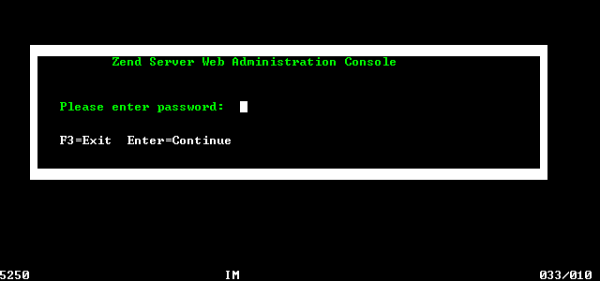 To change your password:

Enter a new password and press Enter.
You must restart your web server after changing your password.