Notification Center
The Zend Server Notification Center is a notification system for viewing live alerts in your working environment, and is a useful tool for staying up to date with existing issues or errors, and required actions that need to be performed in your working environment. For a full list of notifications, see Notifications.
Zend Server automatically polls for notifications, and if any exist, displays them in the Notification Center. If there are new notifications that await attention by the user, the Notification Center icon

in the Zend Server toolbar, displays a numerical indicating the amount of awaiting messages

.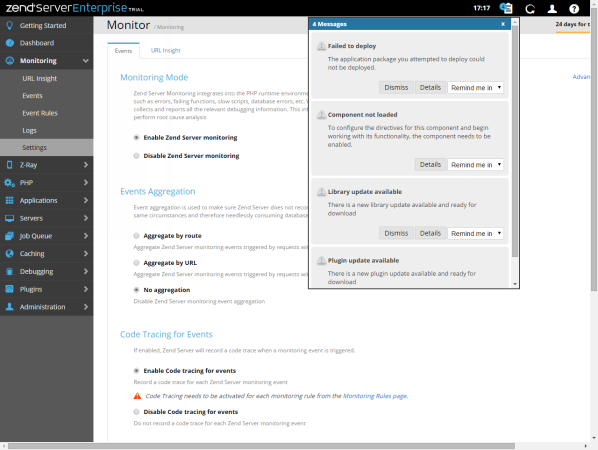 Notifications can be sent via email, and you can set the time interval between polling. In addition, you can ask Zend Server to perform a customized action for each notification received. For more information on working with these features, see Working with the Notification Center.